In 2009, between the spring of Junior year and fall of Senior year, I got the travel bug. In January 2009 I spent my winter term in Guanajuato, Mexico learning Spanish and for the entire Fall 2009 semester, I was in northeast Brazil, learning Portuguese, taking classes about social development and culture, going on adventures, and doing my own ethnographic research while playing capoeira with Grupo Nzinga in Salvador, BA. When I came back, the wanderlust had set in; I knew I wanted traveling to be a central part of my life. Whether my job involved it or not, I was going to see the world.
Right after graduating, some friends and I discussed at length how we would plan to travel, together of course. Going from country to country. How we had to start saving our pennies for our travel dreams. How it could be affordable if we became WWOOFers or couch surfed. Which countries we wanted to see first. I opened a savings account that summer to put action to plan. But, all of us were getting ready to start public service positions that paid little to nothing or still had a semester or two left of college. The plan was more of a long term strategy to save up for a year or two from then, so we put a pin in that conversation.
The fall after graduating I moved to NYC to be an Americorps VISTA. I was accepted in to grad school, but wasn't certain that I should go, so on a whim I applied to Americorps and deferred admission. As my year in New York was coming to an end, and I was feeling broke and in existential limbo of what to do next, I found myself in Barnes & Noble in the travel guide section. I remembered that passion I had for traveling, how much I missed it. I recalled all those conversations with friends about traveling together.
The first book that grabbed my attention was World Heritage Sites: A complete guide to 911 Unesco world heritage sites. It was a hefty book with a page devoted to each place across the world deemed worthy of visiting based on its history, being a natural wonder, or an architectural feat of genius. Once I saw that book, it clicked. This was it! A direction for taking on my passion for traveling. I was going to visit all the World Heritage Sites in my lifetime. All nine hundred and eleven of them…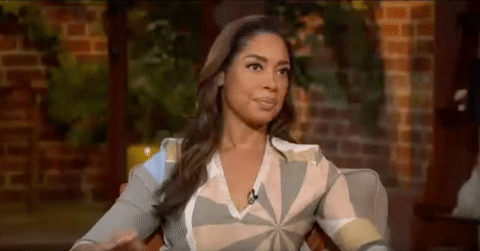 Go big or go home, right? It's not an impossible dream. Most of the sites are clustered anyway, so I could see many each trip. What's 911 places? Actually, UNESCO has updated that list a few times since 2012, there are now almost 1100 sites.
But the real question wasn't whether I should do it, it was who on earth would want to do it with me?
Right by the World Heritage Sites book was another book, The Rough Guide to First Time Around the World: A trip planner for the ultimate journey. Problem, meet solution. I guess I could consider going it alone, or planning it alone and welcoming folks along as they see fit to join me. But the idea of traveling alone made me nervous, still does. I'm not sure why though, because I've essentially done it before. While both trips to Mexico and Brazil were part of educational programs, the program in Mexico was something I randomly found on the internet. It wasn't recommended by anyone I knew and all I had were some online reviews before online reviews were verified. But I made a plan, got on a plane, and showed up hoping that someone would come pick me up. When I got there I realized just how wild it was that I just trusted everything would work out. It did, but it could just as easily have gone sideways. Brazil was much more structured, but we spent a month doing solo research, in a different city than the main part of our program, so I was alone with a safety net. Even if the thought of solo travel terrifies me into not doing it, I convinced myself that I could find some kind of structured program to get me started and then venture out on my own. So I bought both books, went back to my apartment, and started plotting.
I didn't take the leap. I didn't even take a large step in the direction of the passion that's been burning a hole in my mind. The reason I'd deferred grad school to do Americorps was because I needed time to figure out if I really wanted the degree or if I just thought it was the next logical step. By the end of my year in NYC I knew I wanted to stay for at least one additional year, give myself more time to really think about what I wanted, and how to make what I want a reality. But taking more time, not doing the "right" thing, not doing what I said I was going to do, made me feel insecure. Did I really want to give up my spot in grad school and potentially have to start the application process all over again? Did I really want to start another job hunt to stay in NYC? Both of those things would've been the ostensibly harder thing to do, they would've taken a certain level of courage to get over my fear of being criticized for completely stepping off "the path" versus taking the year-long detour.
I played it safe. I went to school. I incurred a ton of debt. I don't know if I made a mistake or not. It's hard to say in retrospect because different paths lead to different opportunities and setbacks, that aren't necessarily better or worse.
Six years later I've got a lot of great things going for me, opportunities and stability other people would kill for. I never regret gaining more education, but the cost of that education makes the decision questionable. I've got $100K+ in student loan debt hanging over my head for that two year program I hesitantly enrolled in. The cost was what caused my initial hesitation, the reason I deferred, since I had no debt after undergrad. But everyone insisted, "It's good debt!"
Whatever.
It may not have counted against me in 2015, when purchasing a home, but it certainly counted against me in 2013, when I finished grad school and was thinking about how to make international travel a permanent life feature. I was fortunate to see two new countries on two new continents while a student. And that just deepened the desire to see more. But you can't just drop everything and budget-travel when you owe the government as much money as I do. You have to find a job. And even though I had a degree in public health, with a focus on food security and nutrition policy, a degree that in theory should've opened doors to positions with international agencies, that just wasn't in the cards for me. [The hiring process for international public health work as a person of color is another rant that is so replete with irony that it's too tiresome to even engage in. Just know that it's all ridiculous.]
Long-term travel got put on hold. Again. I got a job in New Orleans, which was not easy, but it happened. I had a pretty decent income for a single person, so at least I could go on shorter trips abroad, right? Well let's see. I accrued 10 whole days of vacation each year, but I was required to save 4 of them to use during the mandatory holiday shut down to cover those days that weren't the actual legal holidays–a policy they implemented to save themselves money. That left me with 6 paid days of vacation. Unless I skipped family gatherings during the holidays and ventured off on my own. Right.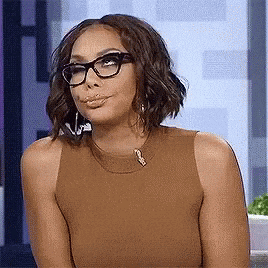 I'm not working anymore, I'm not constrained by vacation leave requirements, I could take off at a moment's notice if I wanted to. But I'm back at the broke student stage. I've also been feeling stuck, like I can't leave. I've got all these responsibilities and obligations, some of which aren't real but would create major guilt for neglecting. My financial priorities have shifted, again. The little bit of money I do have goes into paying off debts, besides my student loans, that I've accrued over the last few years, or into fixing things around the house, which constantly seem to break. Even as I write this, the dishwasher just broke. I watch people, strangers, acquaintances, friends, hop on planes and take photos of all the things they're eating, seeing, and doing in other countries. And I'm pissed! I mean I'm happy for them and everything, but I'm angry at myself. I don't want to fix the damn dishwasher, or think about rotting window casings, or price out french drains. What am I doing right now!?
How do we stay true to our dreams when life circumstances change? Do we adjust our dreams to fit into our current lifestyle, or do we adjust our lifestyle to match our dreams? Conventional wisdom tells you to do the former, but how many of us really want to do the latter but are too afraid to take the leap? Other people have done it; they've found ways to repurpose their skills to work towards the goals of living their dreams, often taking great risks to their financial security and relationships throughout that trial and error process. Most of the folks who take that leap would probably say, unequivocally, that it was worth it. Great risk, great reward. Those who were unsuccessful in their leap, thought, maybe they wouldn't say the same. Or maybe they would. Who knows? 
Either way, I remember how I felt when I was traveling, seeing new places, engaging in new languages, cultures, cuisines, ways of living. It's unparalleled. I want that. I need to figure out how to work my way back there. On this blog, I constantly refer to going on a journey, of life as a journey. Traveling seems to be when I'm living my best life. I've been writing down goals and making timelines for achieving them as a practice these past few years, certainly this past year with my Journey to 30 goals. But as I'm looking through these goals, they don't actually reflect the thing I most want to do. Is it any wonder why I'm not doing it?
Time to re-evaluate. Until then, I'll just remind myself of the urgency by posting old travel photos: